If you've been reading for a while, you know Halloween is one of my all-time favorite holidays. I love throwing parties for any occasion but getting to dress up in costumes and eat candy make it even better!
See previous Halloween posts here, here and here. 
While I sadly don't have any major plans this year (life has just been too crazy lately!) here are some fun running-inspired costumes that will be super easy to put together!
These little girls who dressed up in Shalane's NYC race kit are the cutest! I love the arm sleeves and even the Bowerman logo on their kits. Runner's World did a feature on them and their moms are actually running the NY Marathon this year! So cool.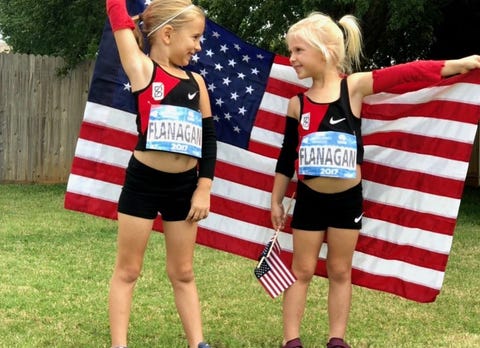 Easily enough, you could just be a runner for Halloween. Through on some gear, an old race bib or medal and you're good to go! (Thinking about doing this just so I have an excuse to wear my marathon medal again!)
There is also running Forest Gump — a classic.

What are some of your favorite running costumes? Let me know in the comments below!